Kintsugi Hope Wellbeing Group meeting at Cafe Velo
Date: 16th December 2021
Time: 19:00
Kintsugi Hope Wellbeing Group meeting at Cafe Velo
We are looking to create a local supportive group exploring our mental health and how to encourage positive mental and emotional wellbeing in our busy lives.
Kintsugi Hope is a charity who have developed a self-supporting 12 week course to help us find treasure in life's scars, and explores different aspects of our mental health.
The leaders are not experts and will not be providing professional support or advice. The group is not suitable for anyone in need of professional support, or currently receiving treatment for a significant mental health condition.
For more information, contact Annabelle or Kay via email kintsugihopewellbeing@gmail.com
For more information about Kintsugi Hope see their website www.kintsugihope.com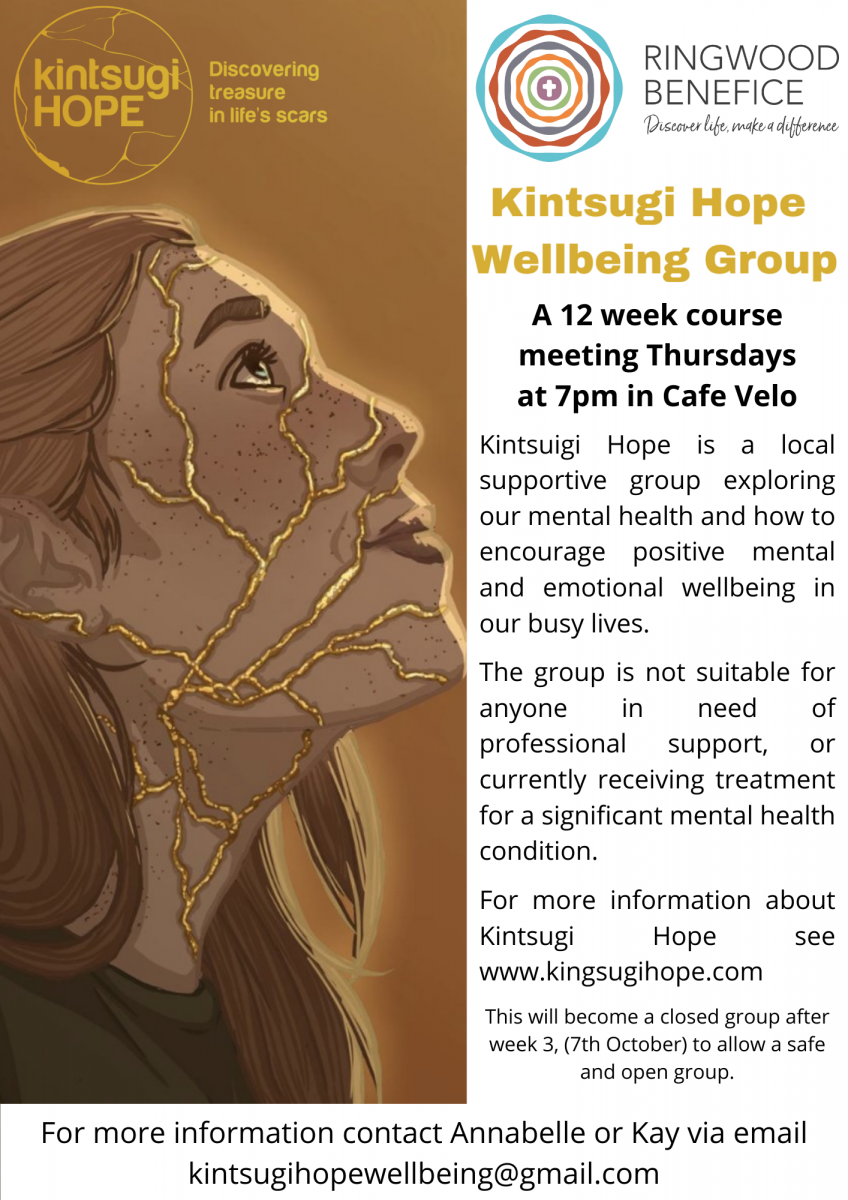 Category: Community events
https://www.facebook.com/events/555628875870697