Our Latest Parish Magazines
Benefice News
---
Matins and Music at Harbridge Church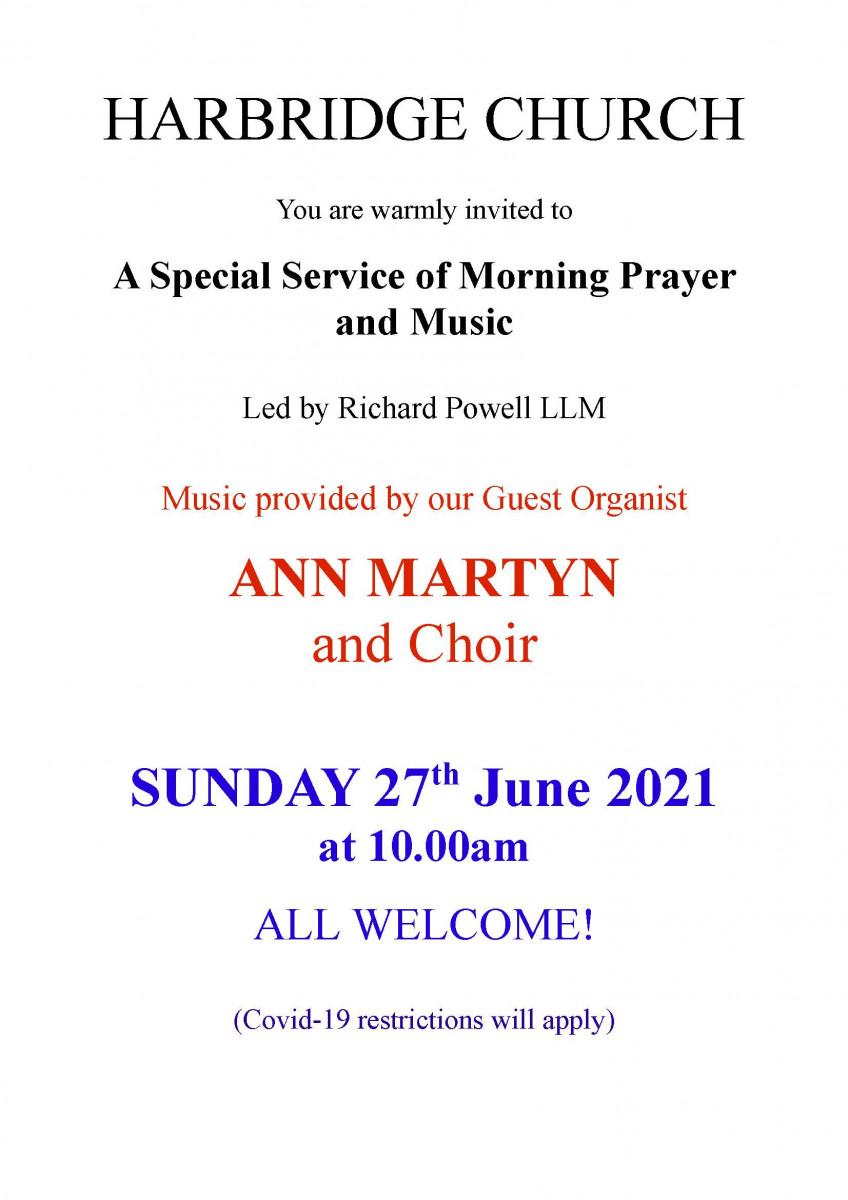 Please join the congregation of Harbridge Church on 27th June at 10am for a wonderful service of Morning Prayer (BCP) led by Richard Powell LLM, and music by our guest organist, Ann Martyn and choir. All are welcome. COVID restrictions apply.
---
900 Christingle Bags made!
Christingle is going to be online this year but at it's regular slot of 23rd December at 4pm. Our team led by Kay Pead and Jan Pankhurst at St Peter & St Paul and Lisa Hover at All Saints, St Ives have been hard at work assembling an incredible 900 'Christingle in a Bag' kits to go to three local schools. Each bag has a pack of raisons, some red ribbon, some sticks and candles and an invitation to the online Christingle Service itself. But if you think we've forgotten something, we haven't: our biggest Orange order ever is being delivered to each school directly to keep them as fresh as possible for Christingle.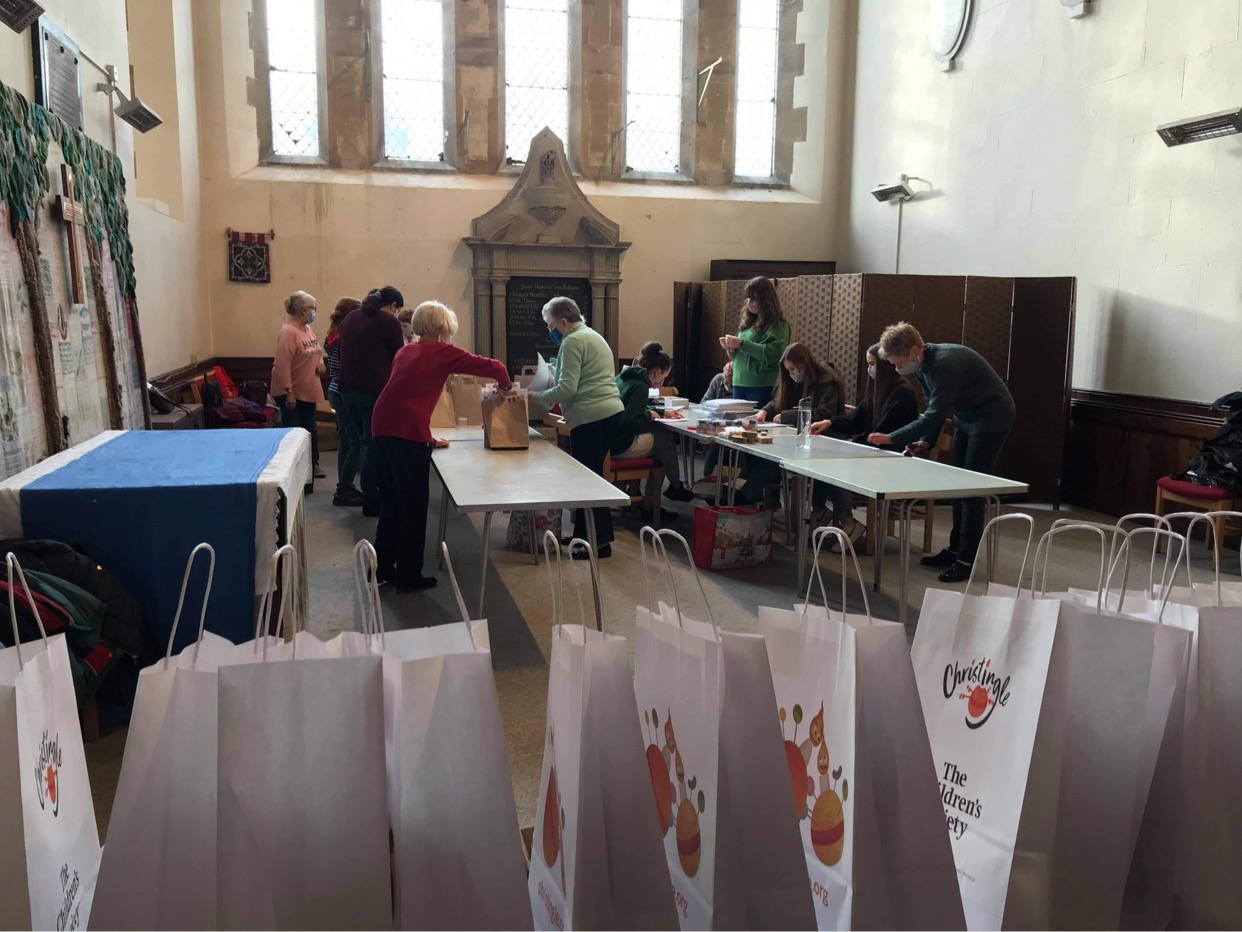 ---
Christmas service information out now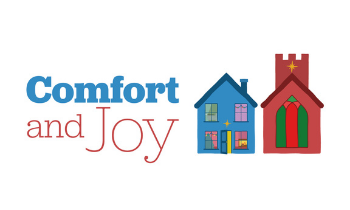 This Christmas the Church will need, in the words of St Paul in Romans 12.15, to 'Rejoice with those who rejoice; weep with those who weep'. We will aim to celebrate where we can together in one place – but also embrace a wider community that wants to join in the celebration but may not be physically able – or emotionally ready – to do so.
We will worship and celebrate in a number of different ways, with services both in church and online. Hundreds of Christingle kits are being made to be delivered to the local schools and from next week we celebrate Advent and the Christmas story with an Advent Adventure online and in our local schools every day until Christmas. There will also be a community drive-in service arranged in the town centre with Churches Together.
Full details of the sertvices can be found here.
---
Remembrance Sunday 2020 - Watch online
Although services can not take place in church buildings until this lockdown ends, they will be open for private prayer. Sunday Live continues at 10.30am online, the town Remembrance Service will be live-streamed on Ringwood TV - Full details can be found here.
Please see our events page to view the church opening times for private prayer and click here to view the Remembrance prayer sheet.
---
Benefice Harvest Service
This year's Benefice Harvest Service will be held in the wonderful rural setting of Bisterne on Sunday 11th October 2020. This will be a great opportunity to meet our new curate Kay Pead. More details to follow.
---
The Recovery Course Free support for those in addiction, in recovery and those a

Addiction and destructive habits can affect mental and physical wellbeing, as well as both the individual and those around them. We believe that with someone to journey alongside, there is hope - building self-confidence and help to find a path of recovery and freedom.
Join the Recovery Course - 17 Sept - 3 Dec 2020, 7-9pm (every Thursday)
- Free course, support & materials*
- Venues across Bournemouth, Poole, Christchurch & Ringwood
- Course also fully available online
- Each session includes a short talk and small group discussion
*with option to donate £4 for workbook
If this is of interest to you, why not invite a friend along too so you can support one another along the way? You can find out more online at www.therecoverycourse.com and register for the course on Eventbrite here. Or contact Emma or Charlie at: recovery@faithworkswessex.org.uk Tel: 01202 429037 faithworkswessex.org.uk/projects/recovery
---
Community drive-in service this Sunday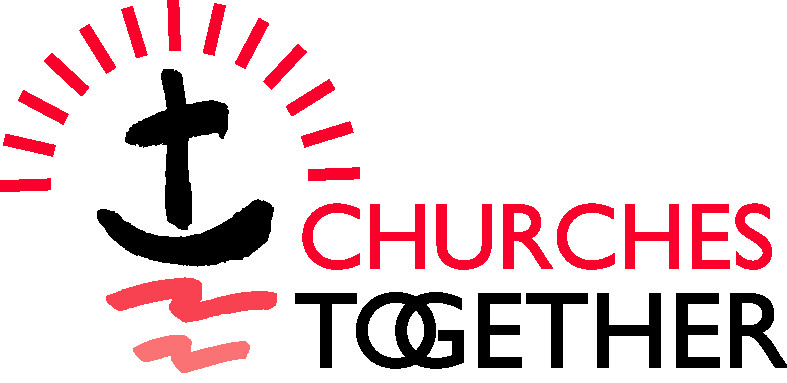 Churches Together in Ringwood & District is organising a community drive-in service on Sunday 23rd August 2020 4-5pm (arrive from 3.45pm). There will be songs, readings and prayers for God's blessing on our whole community.
There are a number of ways you can get involved with this;
You may have seen similar events on the news in recent weeks, but Ringwood will be having its first Community Drive in Service on Sunday 23rd August 4-5pm, in the Long Stay Car Park.
"It will be like an outdoor Songs of Praise, with a mixture of traditional hymns and modern songs," said Adam Skirton, Pastor of Poulner Baptist Chapel. "In the past we've enjoyed putting on the Fun Days and other Love Ringwood events … but this will be a bit different!"
They've already had a practice run, which can be seen on You Tube, by searching 'Poulner Chapel morning 19th July'.
Cars will be placed in every other space, so all are at least 2m apart. People can either sit in their cars, or bring a chair and sit outside, though organisers are asking people to sit close to their cars, to maintain social distancing, and to wear masks so everyone feels and stays safe. They are also allocating a part of the car park, where those who feel a bit more vulnerable can be at least 3m apart.
Some might want to reverse into their space and sit in the boot! Others might want to bring food, though on this occasion are asked not to share food with people from other family bubbles.
Whist all are welcome; people are requested to act responsibly and not attend if they have Covid-19 symptoms and need to be aware that car registrations will be kept for 21 days for Track and Trace purposes.
Revd Mike Shrubsole from Trinity United Church and Crowe Hill Methodist Church said, 'Many of us are looking forward to an opportunity in which churches and community can share together our hope and confidence in future plans to restart public worship. This open-air event affirms that God is with us in every situation, through the lockdown and as we safely re-emerge.'
Rob Hibbitt from Kings Church added, "This event is not only for church people, but for everyone. There's even talk of some people who don't have a car, sitting, socially distanced, in the picnic park, not to miss out!"
The event is organised by Churches Together in Ringwood and District, who are very grateful for the blessing of District and Town Councils. Ringwood Mayor. Cllr Tony Ring said, "It's wonderful to see the churches reaching out to the community for the benefit of the community. I'm sure it will be a much appreciated and well attended event."
There are a number of ways you can get involved with this;
1 - pray leading up to the event – call Fran on 476776 to join the prayer team
2 – marshal on the day – am, pm and during
3 – help set up
4 – help pack down
If you can help with items 2, 3 or 4 please contact pbc-office@poulnerchapel.plus.com
---
Raise funds for your local church by taking part in Ride and Stride.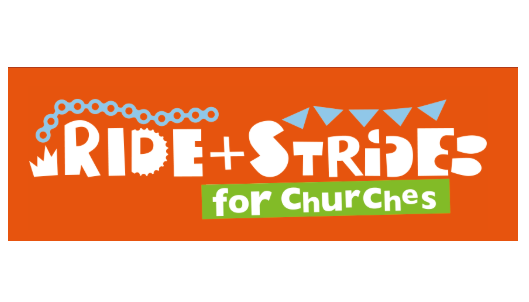 As you are all now aware Ride and Stride is going ahead this year on September 12th. All the churches in the benefice are registered to take part. Last year people travelled by foot, car, bike and horse between churches to raise funds. You are free to choose your own route and to visit as many of the churches in your area as you wish, between 10am and 6pm. To raise money for the region's historic churches and chapels of all denominations. If you would like to take part this year please let Shirley Dewar know so she can send you the pack or you can download the forms here, you'll need a Sponsorship Form and information sheet. The money you raise from your sponsors will be divided between this Trust and the church or churches of your choice or you can donate all your sponsorship monies to the Trust.
Please remember that;
- Some churches may not be open as usual, or if open with no welcoming volunteers
- Please follow the specific hygiene and safety requirements for each church
- Take your own sanitiser/hand gel and remember a face covering
- Observe social distancing at all times
- Take your own pen to sign the visitors and sponsorship forms
- Take a photo of the churches to show which ones you have visited
- Take photos of something of interest, quirky, unusual in the churchyard and send your best one to rideandstride@hihct.org.uk Visit the Participating Churches page which includes late entries. You will be amazed at the variety of churches you will find in quite a small area.
Both Ride and Stride and Shirley recommend setting up a sponsor site with the Virgin Money site, it's really easy to set up and making a donation using the site is really simple.
---
Fundraising success at All Saints Church, Harbridge.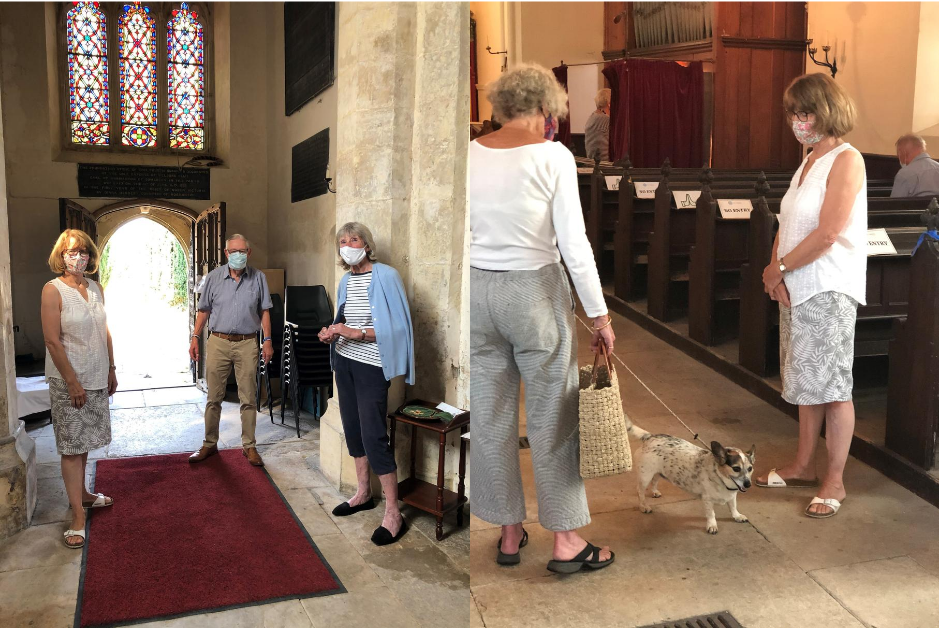 Great endeavours are being made to raise money for All Saints Church, Harbridge to help pay for their church running expenses during Covid-19 where there has been a lack of church collections.
The latest example of this is that they made the most of being open between 9.30am and 12.30pm last Sunday, by offering not only private prayer but by also inviting a guest organist, Mrs Ann Martyn to play for an hour. In doing so they raised a total of £300.
With all Church doors closed for months and fundraising events cancelled, we must find new ways to raise money. This was a wonderfully simple way of raising funds, the community of Harbridge have set an example that we should all follow.
What can you do to raise funds for your local church today?
---