Parish of Ringwood Christingle & Crib Service
Date: 23rd December 2021
Time: 16:30
Join us at Ringwood Parish Church on Thursday 23rd December at 4.30pm for our fun Christingle and Crib service, designed with families and children in mind.
Christingle is a joyful celebration that brings families and communities together to share the light of Jesus and spread a message of hope.
We hope to see you there!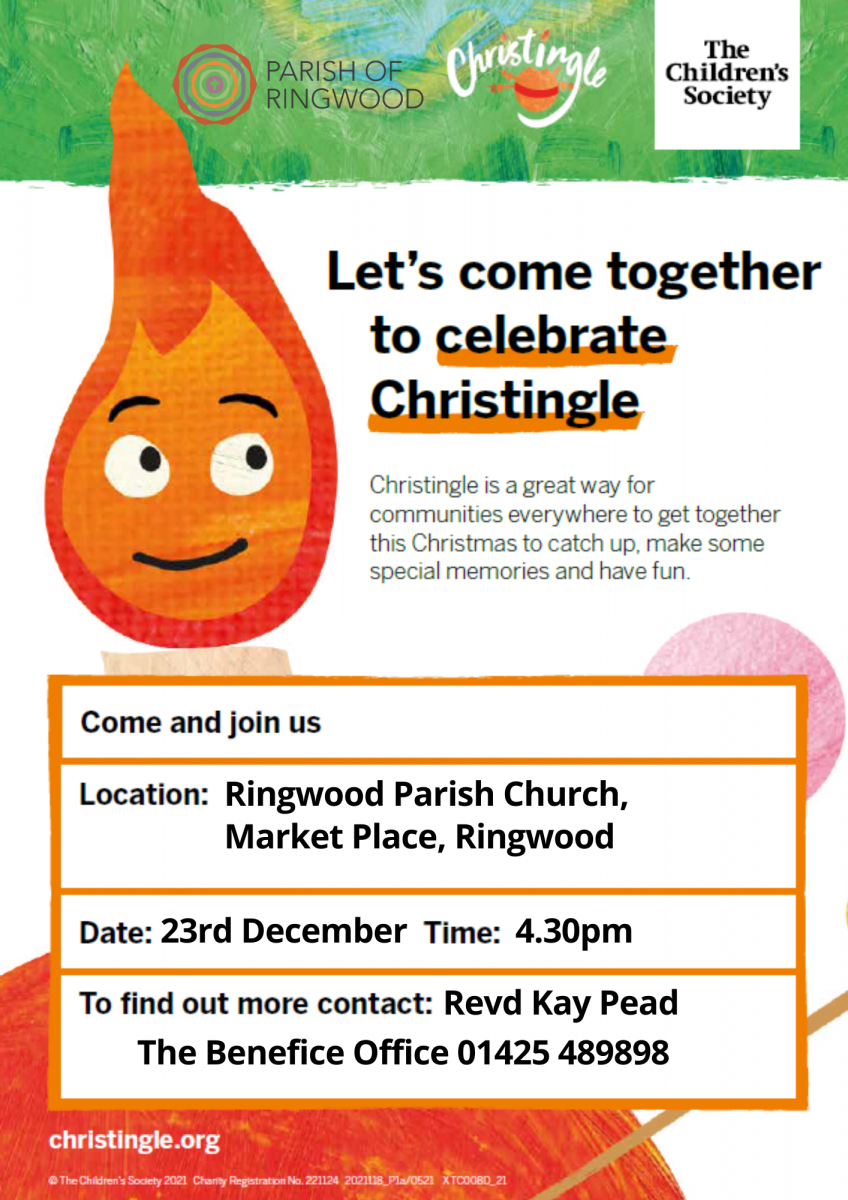 Category: St Peter & St Paul, Ringwood